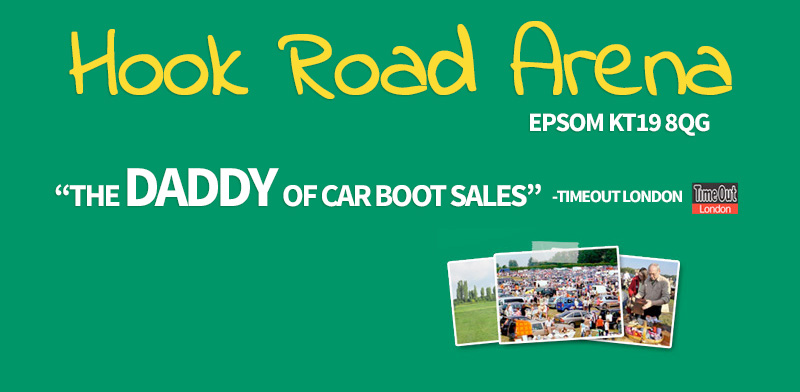 THE CAR BOOT SALES WILL START AGAIN ON SUNDAYS AND BANK HOLIDAY MONDAYS AS SOON AS WE CAN IN THE SPRING, HOPEFULLY MARCH 2021. THE START DATE DEPENDS ON NATIONAL AND LOCAL HEALTH POLICIES AND ON THE WEATHER AND GROUND CONDITIONS.

WE ALL WISH YOU ALL THE BEST: STAY SAFE AND WE LOOK FORWARD TO SEEING YOU AGAIN SOON. BEST WISHES FROM THE CAR BOOT TEAM.

Always check here for weather cancellations before setting off or call 07788 132977 for a recorded message.


SELLERS PLEASE BRING THE CORRECT PITCH FEE FOR COLLECTION ON ARRIVAL. OUR STAFF CANNOT BE EXPECTED TO RETURN TO STALLS LATER.

IF YOU ENTER THE SELLERS' FIELD IN A VEHICLE YOU MUST PAY THE PITCH FEE.

Sellers MUST take anything unsold and any rubbish away with them. FLY TIPPING IS ILLEGAL AND LITTER IS A HEALTH HAZARD AND MUST NOT BE LEFT: anyone dumping will be excluded from future car boot sales.

WHAT YOU CANNOT SELL: food and both hot and cold drinks. This condition is enforced by stewards.

NO COUNTERFEIT GOODS (COPIES), KNIVES, PELLET GUNS, OR ALCOHOL MAY BE SOLD. TRADING STANDARDS STAFF INSPECT THE CAR BOOT SALE.

DOGS: must be kept on a lead and dog litter removed.

PARKING: Please respect our neighbours and private property. There must be NO parking in residents' parking areas and across entrances to properties

CONGRATULATIONS!! The car boot sales have now raised an amazing total of over £8,500 for St RAPHAEL'S HOSPICE. This is our adopted charity and we would like to pay tribute to Bridget who has come to every car boot sale for several years, collecting on behalf of a fantastic cause. Thank you to you all for supporting her: every penny counts.


Stunning plants, fruits and freshly baked bread are usually available as well as traditional car boot items and collectables!

MADE 2 MEASURE EVENTS' CAR BOOT SALES WILL BE HELD AT HOOK ROAD ARENA EVERY SUNDAY AND BANK HOLIDAY MONDAYS IN 2021 ONCE WEATHER CONDITIONS ALLOW.

We look forward to seeing you at Hook Road Arena Car Boot Sales!

Follow us on Facebook & Instagram @HookCarbootSale

Browse and buy at up to 900 stalls.

Hook yourself a bargain!

Sell to as many as 6000 buyers. Make yourself some cash!

Gigantic Car Parks!

Food & drink, toilets and fun for the little ones!
Hook Road Arena, Epsom.
Junction Hook Road &
Chessington Road
KT19 8QG

CALL: 07788132977
EMAIL: info@hookcarbootsale.com
SELLERS: ALL VEHICLES ENTERING THE SELLERS' FIELD MUST PAY THE PITCH FEE.
Gates open at 7am

Cars / motorcycles / walk-ins: £13
Small vans / camper vans: from £15
Transit Size Vans: from £20
Luton Size Vans: from £30
Trailers: from £5


BUYERS:
Gates open at 7am

Entry before 8.30 am: £2
After 8.30 am: £1
No need to book, just pitch up on the day at around 7am!

We Look Forward to Seeing You at the Hook Road Arena Car Boot Sales!